We offer an array of unusual vacations where you get away from the mundane and apply yourselves to doing things 'differently'. These trips do not involve any physical challenges, but do require you to leave your comfort zone. At the same time, there is a lot of time for leisure within a framework of safety bounded by a respect for and awareness of local cultures and the environment. In Nepal, join us on tours that unlock the bountiful treasures of the ..
[Read More]
The "Bhote Kosi", in Nepali, literally means "Tibetan River". The river rises as a torrential mountain stream in Tibet and is mostly class 6 once it enters Nepal. However, it becomes quite placid in reaches between Khadichour and Sukute and is a fun river with enough excitement for the whole family. Lots of easy stretches, with blue water, plenty of white sandy beaches and some class 2 rapids to get the adrenaline flowing, just so.Following two days of sightseeing in Kathmandu, ..
[Read More]
The hills of Nepal offer some of the best hiking and trekking in the world. In fact, organized trekking for tour groups was invented in Nepal. However, not many have the time or energy required for a multi-day trek in Nepal, which often involves flights to remote mountain airstrips that are subject to the whims of Mother Nature. This short hiking trip has been designed to give you a taste of "bigger" things that are possible, but at the same time ..
[Read More]
This short, but scenic trip involves both driving and hiking. However, all overnight stays are at the best available accommodations allowing you to recuperate from the day"s activities and to get you ready for additional adventure that will come your way. Bandipur is a quaint little town that used to lie on one of the trading routes to Tibet from the plains and and retains its very old world charm and cultural uniqueness. The Begnas is an artificial lake close to ..
[Read More]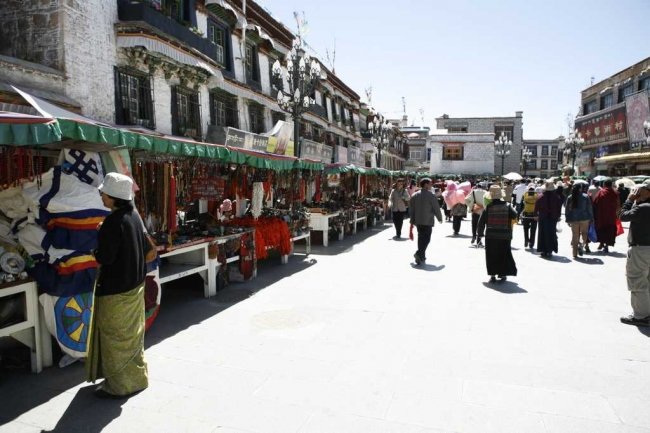 This is definitive short Tibet vacation. Combining equal parts leisure and adventurous overland travel. Starting from Kathmandu, you will fly over the eastern Himalaya to the mystical Tibetan capital of Lhasa. This most spectacular flight over the Himalayan range will take you past , Mt. Everest (8850 m), Mt,Makalu (8478 m), Mt. Kanchejunga (8585 m) and a host of other mighty Himalayan peaks.Your first three days are spent sightseeing in and around Lhasa. Then, you will begin your overland journey back ..
[Read More]
In recent years, the Chinese have expanded their highway system to reach the Rongbuk Monastery at the foot of Mt. Everest at 4890 meters doing away with the need to trek in and out of the Dzakar Chu valley and camping along the way. Depending on the season (and the mood of the guards at the Monastery) it is also possible to visit the North Base camp 8 kilometers south of the Monastery. From Rongbuk Monastery, there are dramatic views of ..
[Read More]
Renowned for its forts and palaces, Rajasthan is also home to one of the most famous and well established national parks in India. The Ranthambore National Park, so named for the Ranthambore Fort which lies within the park, is central to the Government of India"s Tiger Project, established to protect these big cats and to grow their numbers. Starting in Delhi the tour wends its way through Agra and Jaipur before heading directly to the park where you will send two ..
[Read More]